After years of talking about it, I'm finally teaming up with a few of my friends (who are also my epic co-workers here in Dublin) to work on our own animated project after-hours in work. They are: Matt Bugeja, Glen Southern, Oasim Karmieh,  Paddy Finn, Ibrah Chaffardet, Liam Neville  and Cormac Phelan.
It's going to be a series of short-shorts about a fly and his pal. We're currently working on the Christmas episode which is due to be released in a few weeks, but in the meantime we're trying to get a following by setting up the website and a facebook page etc.
We'll be releasing a ton of 'behind-the-scenes' type material over the coming weeks, and some insight into our studio over here, how we work – from starting with a cube to the final model, to the texturing, rigging, animation and composting stages, together with a few competitions to win some of the artwork etc.
I created the 'teaser poster' for the shorts that we're currently using to promote it. Introducing: 'Froot Fly':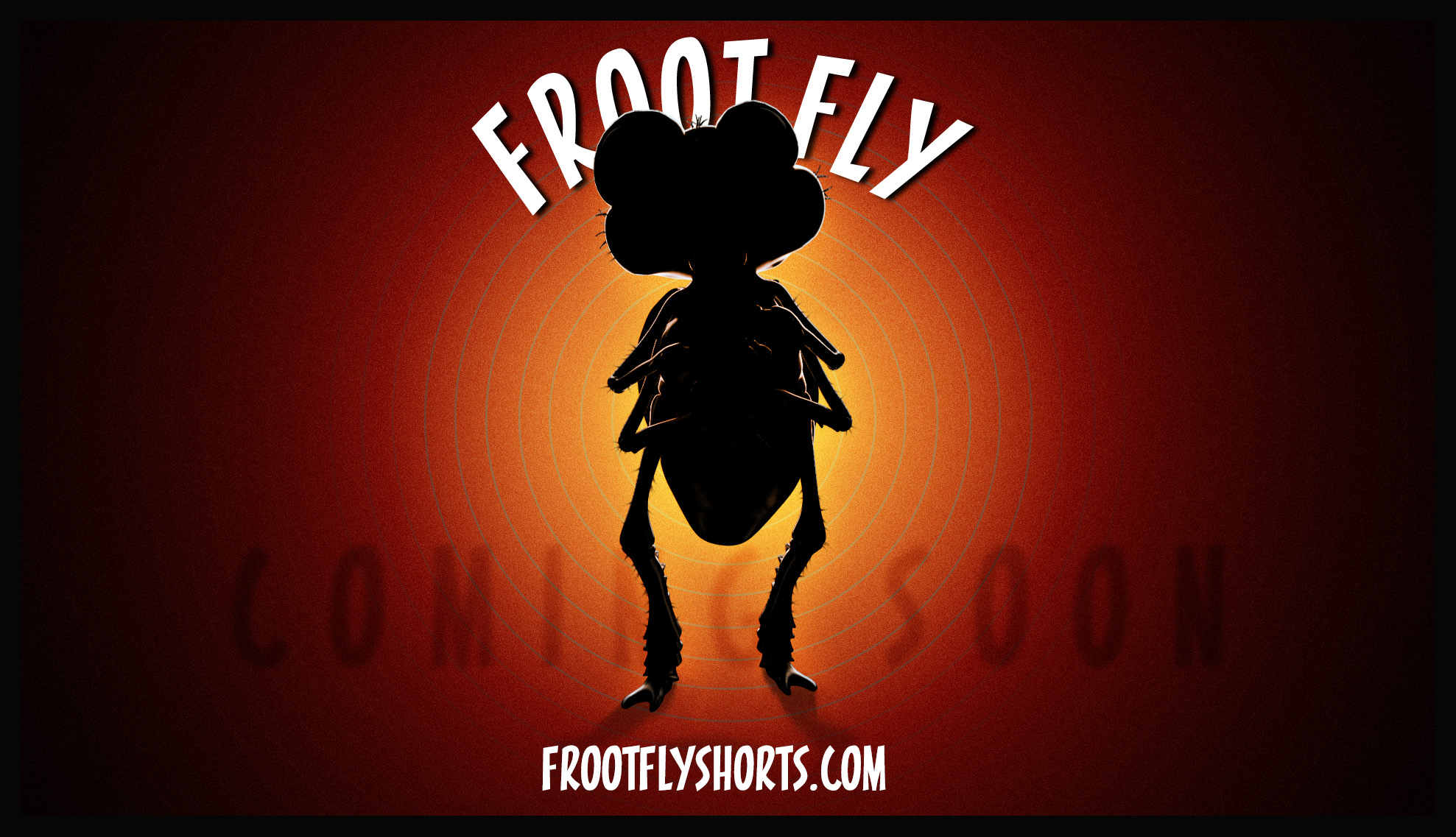 Our website is over at FrootFlyShorts.com where we have a wallpaper of the above image, and also a Facebook page: Froot Fly shorts – Facebook page where we'll be announcing the competitions and posting daily about our progress on the shorts.
We'd love to hear your thoughts, and we look forward to be sharing the adventures with you.
Cheers!