I headed back to North Wales for a couple of weeks to see my parents & friends, and to attend some meetings involving an animation project that I've been working on. As always, I took my camera out with me, but due to some pretty epic man-flu type symptoms, I didn't manage to head on out into the mountains as much as I'd like.
Instead, I decided to experiment a bit with taking panoramas, which was great fun – as I'm getting a little bit tired of my normal panorama swoop. I headed on up into the Nantlle Valley, and came to Cwm Blwch y Moch, just North of Llyn y Dywarchen, which is nested just under Mynydd Mawr. This time, I tried to focus on a nice feature in the Cwm, as opposed to just a massive panorama sweeping across the landscape. I really enjoyed trying to capture the mood of the place.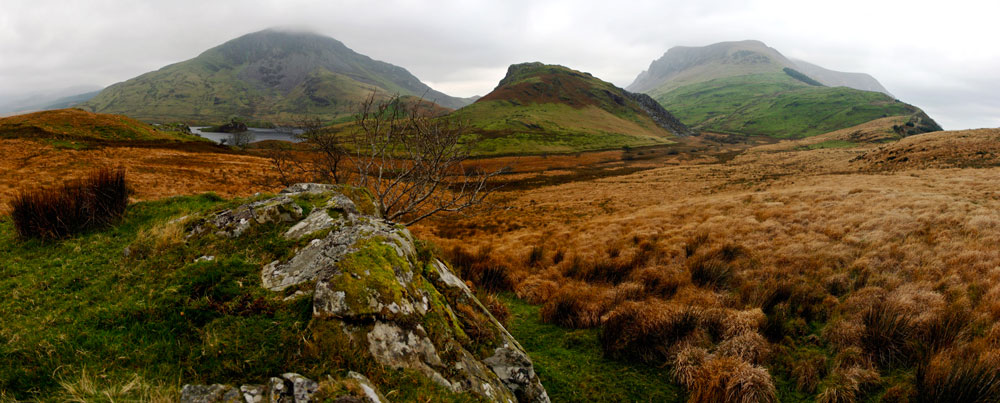 For the first image, 'Y Garn' – I played around with the fisheye lens, and also graded the image, slightly de-saturating it, to try and bring out the feeling of the day a bit better.