Heya.
Happy New year everyone.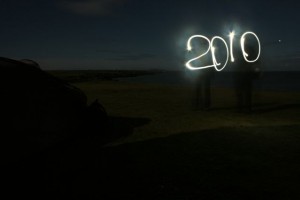 I had a fantastic time over the New Years. My amazing girlfriend came over to spend it with me, and without a doubt it was the best New Years ever! We had loads and loads of snow here in Wales, and for two who really likes going out into the mountains, it could not have been better.
Our adventures ranged from being 'tourists', going walking in the super awesome fresh snow, camping and swimming in the sea, with lots of visits to the awesome 'Pete's Eat's' for food :) It's nice to be a tourist in your own County sometimes. I've not done it for a while, so it was pretty cool to see everything again.
We had a nice variation of things to do, from walking on the sea, to walking high up in the awesome snow mountains. On the first day, I took Regi to one of my fave spots, Porth Dinllaen on the Llyn Peninsula. Tiss an awesome spot, with one of the best pubs is North Wales right on the beach – Ty Coch – and just around the corner, there's a wee vantage point where you can see Seals – on this particular day, the Seals didn't want to play, and were sleeping I imagine. Regina took this awesome picture of me walking right into the sunlight with my beard basking in the sun.
The next day we headed up one of my fave mountains to begin our epic adventures, Cnicht (689m). There was some wonderful snow at the top, not much people around, and I manage to get myself this panorama, looking North towards Snowdon and his friends;
It was a nice day, the sun was blasting, and we could see for weeks around us. I love those conditions.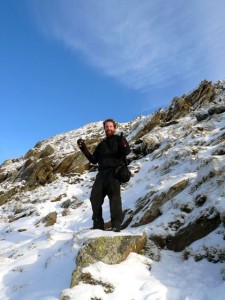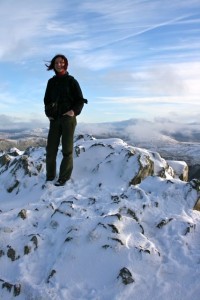 It was a lovely walk, we did a loop, parking at the car park in Croesor, up the ridge to Cnicht, carry on North towards Llyn yr Adar, then work back on ourselves, passing Llynnau Diffwys, and eventually ending up in the quarry – and taking the gentle 'Loser Trail' decent from the Quarry back to the car park.

Regi bought with her some beautifully made Xmas cookies – a whole box full, there must have been a couple of Kg of cookies in there, and boy! they were amazing!! It's such a shame that I have to wait nearly another year now to get my teeth into them again, but I cannot wait! It's awesome getting to know her culture a little bit, and these Xmas cookies is something that I'm going to make sure that we have every single year :)
The next couple of days we were tourists, going to see the Fairy Glen in Betws Y Coed, buying Regi's new trademark Red-Riot awesome hat in Betws Y Coed, and seeing the lighthouse in South Stack, Anglesey in some pretty awesome windy weather.
On New Year's Eve, we decided to head up Snowdon, seeing as it was all covered in snow. It was a lovely walk. We went up the Ranger's Path by Llyn Cwellyn, up Clogwyn Ddu'r Arddu and to the top. It was icy and heavy going in some parts, but it was really good fun. I'm not a massive fan of Snowdon, I've only been up it a handful of times, mainly because there just so much people up on there – but this day was without a doubt my best time up there. There was still a lot of people around, some of them were kitted out as if they were going up Everest or something, it was crazy to see – but better to be safe than sorry I suppose.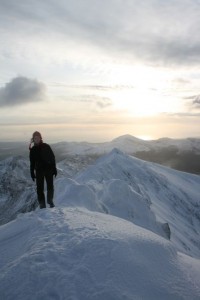 We got to the top, and there was no cloud cover for us – and again, we could see around for weeks! :) Amazing views, and the crazy snow formation was fantastic! Was great to see some people up there with ski's and snowboards! I've never ever seen anyone around the Welsh mountains with ski's before – we didn't manage to catch them going down though – I wonder what happened to them.
We decided not to go down the same way – because we both like doing 'loops' when we walk, we decided to decent via the Rhyd-Ddu path, via Llechog.
We got down, and straight to Cwellyn Arms for some well earned hot chocolate.
For New Years celebrations, we decided to camp in a tent by the sea!! Oh it was the most amazing idea ever. We had a lovely night. I know Llyn Peninsula rather well, and I thought that a perfect camping site for us would be Porth Ysgaden, a few miles from Tudweiliog. It was perfect. There was a massive full moon, an Indian Meal, made in the tent followed by warm chocolate cakes with custard. It was a pretty awesome way to see in the New Year.
Here's a pic of our tent in the morning;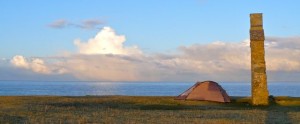 Brilliant place! One of the things that me and Regi agreed on, waaay before she came here was that this time, we were both going to swim in the sea. When better to do so than on New Years day? We had two options – the village of Nefyn was doing a massive 'New Year's Swim' followed by some soup down on the beach in Porth Dinllaen – or we could do our own, in a nicer secluded place – we opted for the latter.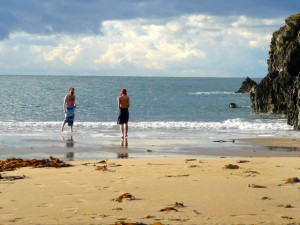 My fave cove in the whole World was to be the stage – Porth Iago. Within minutes of arriving, Regi was running excited full speed down the beach, and straight into the sea. :) I followed, and went all in the sea this time. The water was awesome – so fresh – and as soon as we both headed out, the sun decided to come out and play, and heated us up rather nicely. It was a fantastic idea – can't wait to do it again.
We explored Porth Iago a little bit, and had some nice hot chocolate to warm up our souls. That night we chilled, watched the awesome film '21 Grams', and try to educate Regi on films by watching some Star Wars.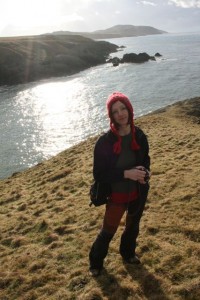 One thing that has totally amazed me about my girl, is that her ability to pick up the Welsh Language is phenomenal! Seriously, I'm really impressed with her, and to this day, she continues to get it, even giving me, a boy who's first language is Welsh some good telling off for the wrong things I say :) She's the best (ref: A196-R-Best form to be filled in on Sunday, 14th Feb).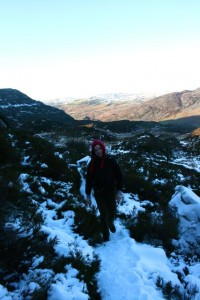 On the 2nd of Jan, we were tourists again, so I took Regi to Portmeirion to see the gardens and architecture. I still love the place. :)
On the 3rd, we headed South, down the Coast to Harlech, and then through the little roads to Llyn Cwm Bychain. I've never walked on the Rhinogydd range before, or haven't been down much to these parts before – and I seriously love the place! The road to Llyn Cwm Bychain was fantastic, with some really amazing views. I highly recommend it folks!
We parked the car, and headed up the beautiful Roman Steps all the way through Bwlch Tyddiad, then across to Llyn Du. The scramble up to the top of Rhinog Fawr was pretty heavy going in so much snow – but got to the top, and was awarded with another fantastic view.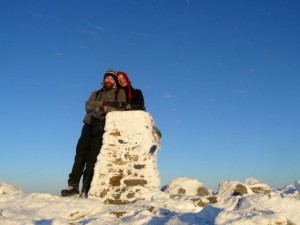 The decent was a bit of a challenge, as there hadn't been much people up there in the snow, the path was gone, so some navigation, and some fun was in store for us.
We decided to go for another 'loop', and go down a different way, we descended (and watching my map slide down the slope in front of me) down towards Gloyw Lyn, and then North, joining back with the Roman Steps, and back to the car.
Was a lovely walk. Nice to explore the area, and it would be nice to go down there again soon.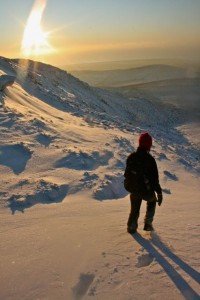 Because of the awesome massive snow we had here over the week, I wasn't able to take Regi to the airport, so I got to spend another few days with her – although very stressful at the time, I was soo happy :) For the next few days, we chilled, went for some drives though the county, watched movies, and had some lovely food.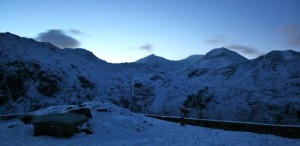 On the 7th – we had a beautiful walk, this is so far, the best walk I've been on. Awesome company, fantastic weather, fantastic mountain, and amazing soft – virgin snow. Oh it was the best. Moel Hebog is probably the 2nd mountain on my list that I've been up more than any other (Mynydd mawr being the 1st) – but I've never experienced it so peaceful. There wasn't a soul to be seen, no-one had been walking up it for a few days, so there was no tracks, so we both took our time, and enjoyed it. There were bits of snow climbing on the way up that I really enjoyed, nearly being vertical, it was perfect.
Once we got to the top of Moel Hebog (783m), the sun blasted in our faces, and there wasn't a single breeze of wind in our hair, everything felt lovely, and right. Times are good :)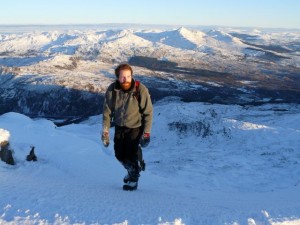 2010 is going to be a good year, I know it :) I can't wait to see Regi again this Sunday – thing's are in motion, and I can't wait to be with her, really soon.