I'm currently rendering out my latest animation for my demo reel. It's a pantomime shot that I based on my Animation Mentor shot – but I felt the AM shot wasn't strong enough, so I fleshed it out a bit more. Here's a still preview of what's coming in the next couple of days: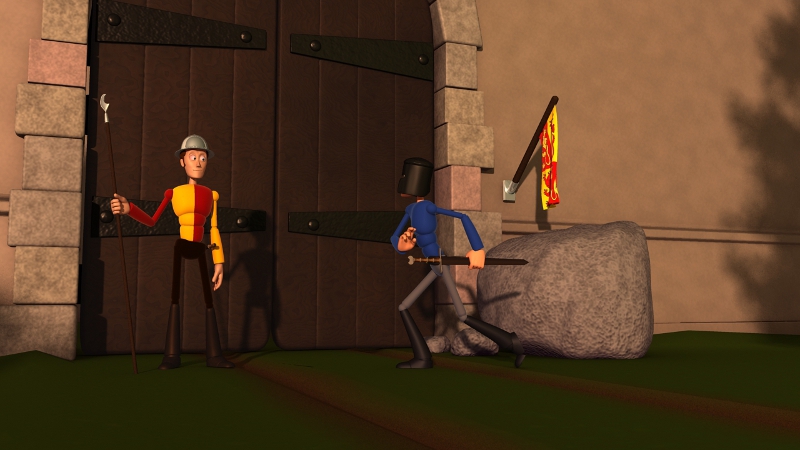 Huge thanks goes to the awesome Oasim Karmieh for lighting and setting up the shaders on the scene for me so I can learn a bit more about lighting. I think he's done an incredible job, and I'm looking forward seeing the final animation all rendered out! Thanks buddy.
I'll be posting the completed version within a couple of days.